Welcome to ICFCM2018
2018 3rd International Conference on Frontiers of Composite Materials
Welcome to the official website of the 2018 3rd International Conference on Frontiers of Composite Materials (ICFCM2018). ICFCM 2018 will be held in Sydney, Australia during November 16-18, 2018.
The aim as well as objective of ICFCM 2018 is to present the latest research and results of scientists related to Frontiers of Composite Materials topics. This conference provides opportunities for the delegates to exchange new ideas face-to-face, to establish business or research relations as well as to find global partners for future collaborations. We hope that the conference results will lead to significant contributions to the knowledge in these up-to-date scientific fields.
Proceedings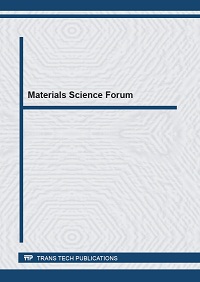 All submissions will be peer reviewed by 2-3 reviewers. The registered and presented papers will be published into Materials Science Forum (ISSN print 0255-5476 / ISSN web 1662-9752) Indexed by Elsevier: SCOPUS, Ei Compendex (CPX).
ICFCM2017 - ISBN: 978-3-0357-1207-0 - Materials Science Forum(MSF) Vol. 923 (Read More)
ICFCM2016 - ISBN: 978-3-0357-1099-1 - Materials Science Forum(MSF) Vol. 894 (Read More)
Submission Methods
Please send your abstract/full paper to Easychair Submission System (.pdf only), Any questions, please feel free to contact with Ms. Connie Young, via icfcm@saise.org.
Read More
Important Dates
| | |
| --- | --- |
| Full Paper Submission Deadline | September 15th, 2018 |
| Notification Date | October 01st, 2018 |
| Registration Deadline | October 15th, 2018 |
| Conference Dates | November 16-18, 2018 |