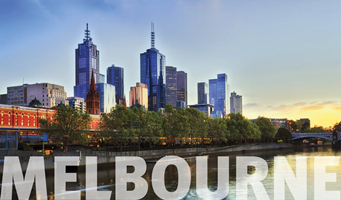 All visitors to Australia need a visa (only New Zealand nationals are exempt, and even they receive a 'special category' visa on arrival). Application forms for the several types of visa are available from Australian diplomatic missions overseas, travel agents or the website of the Department of Immigration & Citizenship (www.immi.gov.au).
Customs Regulations
For detailed information on customs and quarantine regulations, contact the Australian Customs & Border Protection Service (1300 363 263, 02-6275 6666; www.customs.gov.au).
When entering Australia you can bring most articles in free of duty provided that customs is satisfied they are for personal use and that you'll be taking them with you when you leave. Duty-free quotas per person (note the unusually low figure for cigarettes):
Alcohol 2.25L (over the age of 18)
Cigarettes 50 cigarettes (over the age of 18)
Dutiable goods Up to the value of $900 ($450 for people under 18)
Narcotics, of course, are illegal, and customs inspectors and their highly trained hounds are diligent in sniffing them out. Quarantine regulations are strict, so you must declare all goods of animal or vegetable origin – wooden spoons, straw hats, the lot. Fresh food (meat, cheese, fruit, vegetables etc) and flowers are prohibited. There are disposal bins located in airports where you can dump any questionable items if you don't want to bother with an inspection. You must declare currency in excess of $10,000 (including foreign currency).
When you arrive in Australia, you'll need to be carrying a passport that is valid for at least three months beyond your intended departure date. Many people will qualify for visa-free entry, but depending on your country of origin, some will need to apply for a visa before they travel.